LensVillage.com Geo Tri Color Brown Lens CM-902 (Berry Berry Chessy) review
Hello beauties!!
Today I'll be reviewing a pair of circle lens, the Geo Tri Color Brown Lens CM-902 (Berry Berry Chessy), that Florence from LensVillage.com kindly sponsored.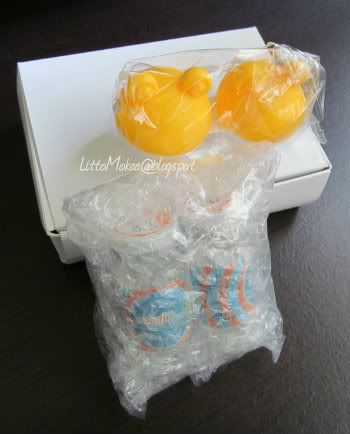 First of all, before reviewing the circle lenses, I just wanted to let you guys know that I'm a regular contact lens wearer, but not any lenses. Due to my dry eyes, my eye doctor prescribed me some lenses that are only 13,6mm in diameter and has a water content of 54%, because I couldn't tolerate the other ones. A few years ago, I had circle lenses but only wore them a few times and threw them out because I couldn't wear them for longer than 4-6 hours.
Lensvillage.com have such a wide selection of style and colors that I didn't know which one I should choose. Even though they tons of lenses to choose from, it's very easy to browse on their website. You can either go by lenses color or by brand.
Now let's take a look at the lenses that I chose. I decided to go for something more natural with just a little bit of enlargment because I was afraid that lenses with a big diameter wouldn't be suitable for me. I wanted to go for a more natural look.
Geo Tri Color Brown Lens CM-902
Lens Info
Diameter : 14,2mm
Base Curve : 8.60mm
Water Content : 38~42%
Life Span : 1 Year
Power Available : 0.00 to -8.00
Price 19,50$US
Natural eye VS eye with the lens
Color/design: 9.5/10
I love the color, the brown is bright enough to give my eyes a little pop of color which I like. I like the design of it, the mixture of brown and grey makes it more natural.
Enlargement: 8/10
As you can see, it doesn't have that black outer ring and the diameter is only 14,2 so don't expect a dolly like look with these. They still make my little eyes appear bigger though which is a plus =)
Comfort: 10/10
Okay so here comes the exciting part. These lenses were surprisingly very comfortable to wear! I've worn them for over 10 hours and there weren't any discomfort at all. Even though my eyes are really dry, I had to use my drops only once during the day.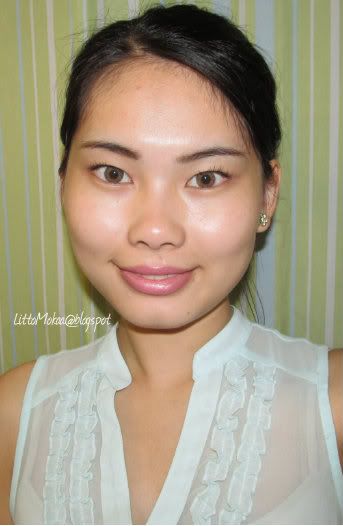 Overall I really liked my experience with theses lenses and will definitely try to look into the other colors. These circle lenses are more on the natural side, which I love! Plus, I find the shipping fees on LensVillage.com are quiet affordable to other website. I opted for express shipping and I'm very impressed with their service. It only took 3 days to get to Montreal from Malaysia! Weekend included! However, if your country uses Fedex, beware of the hidden fees. I had a very bad surprise a few days later when I got a invoice..
I hope you guys enjoyed my review!
See you guys soon :)
Love,
-S
*The circle lenses were sponsored by LensVillage.com but the review reflects my own opinion and is 100% honest. It wasn't biased by anyone, anything or anyhow.